FOOD & WINE ON MALLORCA
Perhaps not the first place you would expect to experience good food and wine, but believe us times have changed and Mallorca and the Balearics produce both.
Wine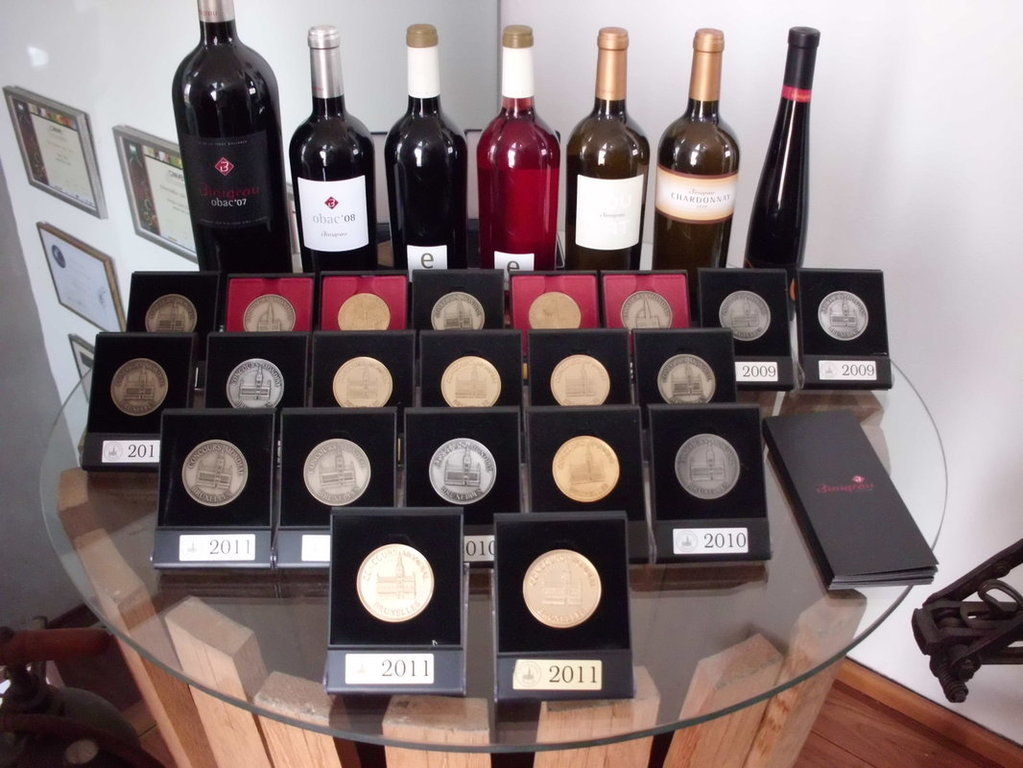 Wine production on Mallorca has increased, not only in quantity and number of vineyards that produce wine, but also in quality. Wine export is up 49% since 2009 so things are looking good for the Mallorcan wines. 70% of the wine produced on the island is red wine, but we can definitely find some tasty white and rosé for you to sample too.

For us, wine needs to be an integral part of an experience, something to please all our senses.
We have tried to keep this in mind when putting together our food & wine themes.
Food
Mallorca can now boast 5 restaurants awarded with at least one Michelin star. On the island you will now find a whole range of restaurants from top gourmet restaurants to local rustic restaurants and everything in between. So it leaves a lot to explore!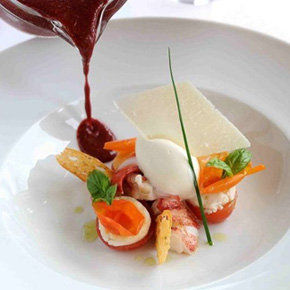 More traditional foods now have to leave some space for new courses created by top
chefs both from Mallorca and from abroad. There is a clear strategy in the newer Mallorcan cuisine to integrate creativity and new ideas with the traditional, local produce from the island.

Tapas bars thrive side by side, the new and the old, the imaginative and the traditional which just makes our experience all the more interesting. Try some of the new tapas: Salted cod salad with orange, black olive and sherry dressing tapas, or pork and mushroom terrine with onion and apricot chutney tapas…
Local ingredients are an important part of Mallorcan cuisine so you will still find the sobrassada, Palo liqueur, oranges, lemons, apricots, almonds, pork, lamb and plenty of fish on the menus, but perhaps with that unexpected twist!
We hope that you will find some of our ideas for food & wine holidays appealing and we would like to say
Bon Appetit, Buen Provecho or as we say on Mallorca, Bon Profit!
GPS trip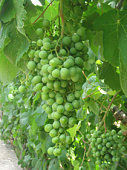 Discover Mallorca by yourself, although we will be with you in the shape of a pre-programmed GPS and our personal notes from the many days we have spent exploring.

We will give you our best tips, not just restaurants and vineyards but also beautiful and interesting places to spend some time. It will be a week of "days out" (also available for 4 days/3 nights). Accommodation, rental car and a welcome dinner on the first evening are included. We will pick you up at the airport and take you to your hotel. The car will be there along with the GPS and on your last day we will meet up with you, pick up the car and take you back to the airport. No queues and no hassle at the airport.
Bike, walk and food!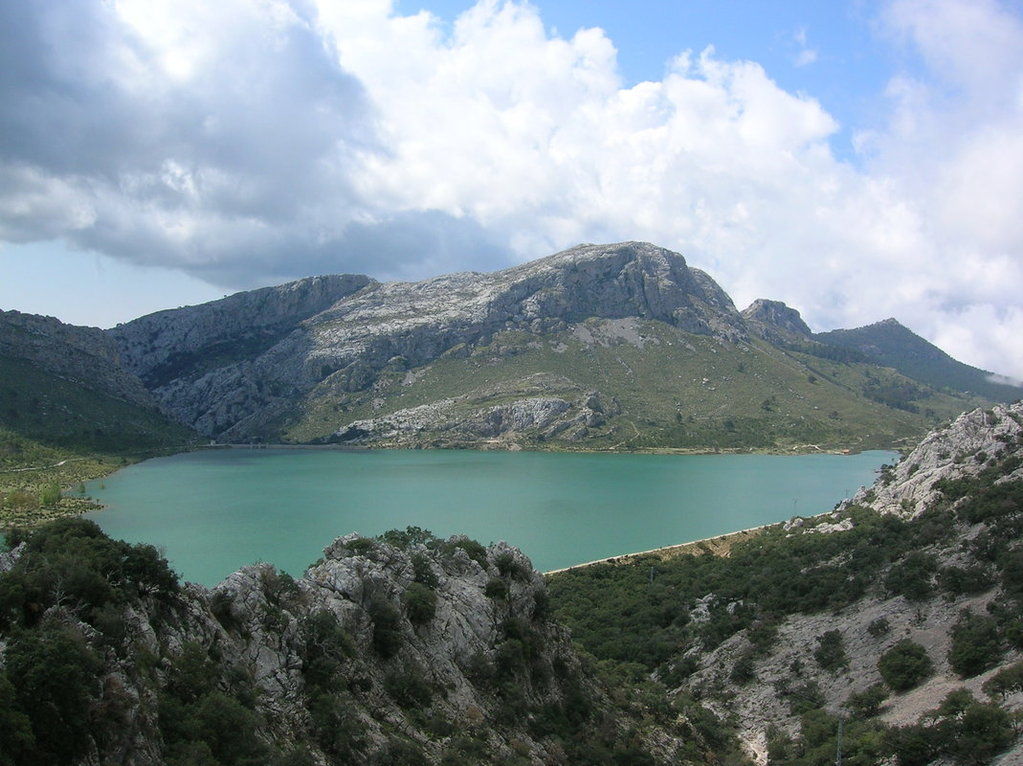 Here we want to offer you the best of Mallorca – is that possible? Yes, we think so. In the beautiful Tramuntana mountains we will do some easy walking for a couple of days, the routes we have chosen will take us through olive groves, the citrus valley and we will stop off to eat at local restaurants.

After this we move over to the wine district and spend a few days biking in the area, much better and flatter for biking! We will be visiting several of the vineyards in the area, tasting wine and eating at local restaurants.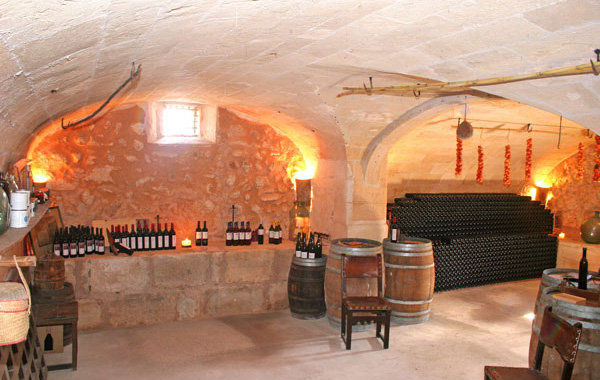 As if this wasn't enough we will carry on down to Palma for a few days, visit some of the restaurants that we are happy to recommend, visit a Vinotek and of course we mustn't miss the food market!
Food and wine with olive theme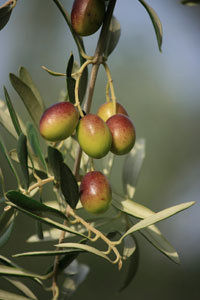 "After a hearty breakfast we take a walk through the olive groves to a 600 year old olive farm. There we are part of the harvesting team, we pick olives and then use the olive press from the 15th century to make our own olive oil. We eat a workers lunch of P'amb Oli. This is made of Mallorcan bread, cured ham, local cheese, olives and olive oil. After lunch and a siesta we take the olive oil with us
and are taken to Palma to the cookery school of Michelin chef Marc Fosh. His team show us ways of working with olive oil and we eat what we make..."

See the whole program by using this link.
Your own recipe for a great food and wine holiday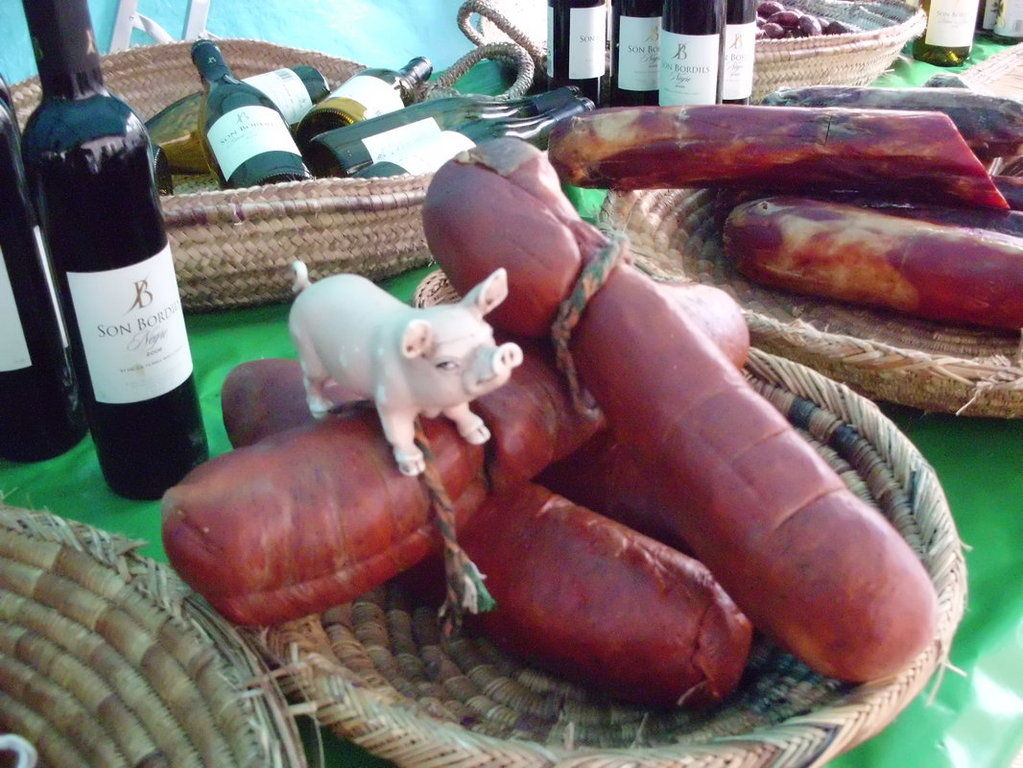 We have the ingredients, plenty of them, in all different price ranges. How long do you want ta stay, 4 days, a week or longer? How much do you want to spend? We will help you put together a fantastic recipe for your holiday for as few or as many people as you like with just enough ingredients and a great combination of tastes - something that will suit you perfectly. Together we can create your recipe for a great holiday!
Sail and eat!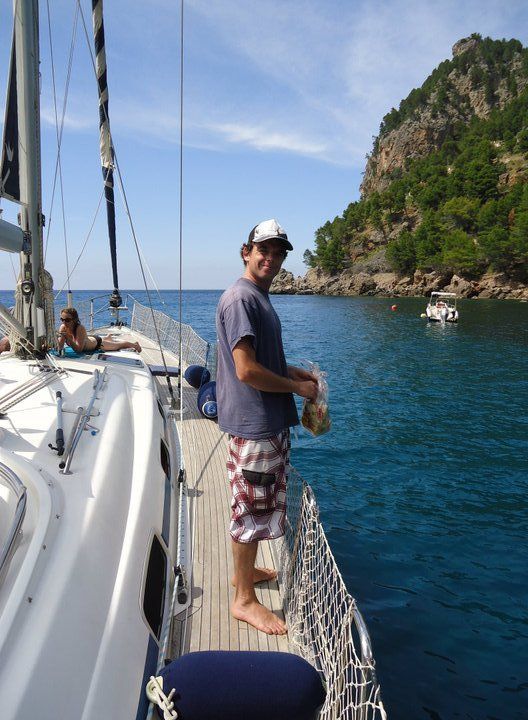 Charter a yacht and sail from Mallorca, to Menorca, Ibiza and Formentera. Not only does each island have its own specific character they also have their own special dishes, like the Menorcan "caldereta langosta" – lobster stew! For groups of approx 8 persons it is possible to charter a 50 ft yacht, and living on board with the yacht as your "home" the skipper will take you to visit the islands spending as long or as short a time on each island as you want to. Contact us with your questions!
Pure luxury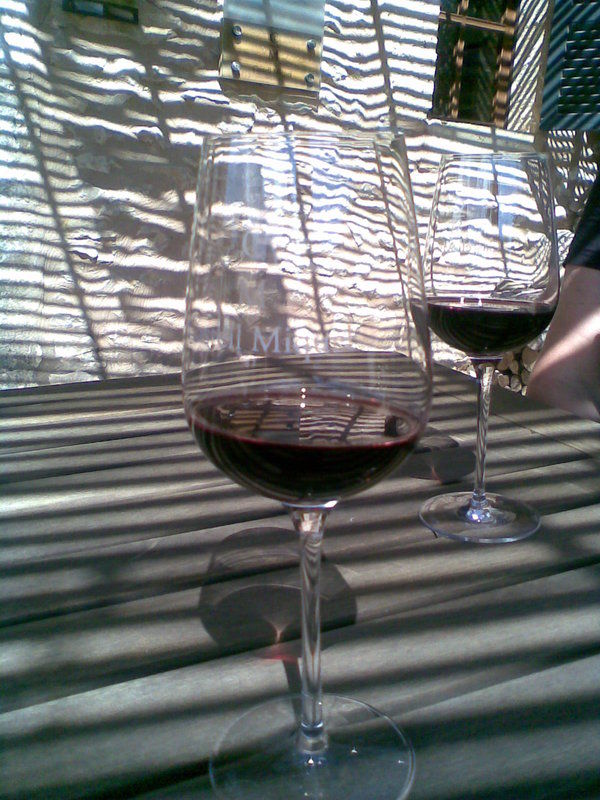 If you really want to spoil yourself and your partner, your friends and/or your relatives then let us know and we will put together a luxury holiday. We will put you in 5 star hotels, organize 10 or 5 course tasting menus, charter a yacht, organize a helicopter trip, you can have you own personal trainer booked for you or spend time relaxing in a 5 star spa. Cook food together with celebrity chefs and do wine tastings at the best of Mallorca's vineyards.

You can have all of this or just some of it, to put that golden shimmer of luxury on your holiday. We will make sure that you are taken care of from the moment we pick you up at the airport and throughout the entire holiday.
Contact us and let us know what's on your holiday wish list!